Software Apps for smartphones and tablets
   Tuners
MTOOLS  -Professional Chromatic Tuner. Free.
Cleartune - Chromatic Tuner  is a chromatic instrument tuner and pitch pipe that allows you to quickly and accurately tune your instrument using the built-in mic in your iPhone or using an external mic on your 2nd or 3rd generation iPod Touch

iStrobosoft - Peterson Strobe Tuners' popular StroboSoft tuning application for the iPod touch® and iPhone™. iStroboSoft™ offers the unmatched accuracy of a mechanical strobe tuner for the highest degree of precision available in a software tuning application.

Pitch Lab Hands-free tuning for guitar and other acoustic instruments. Designed for novices and pros, fully featured, 100% free, no ads, no spammy promotions, no sales pitch, no network access, easy to use, advanced features for pro users, all features included for free.  Android and iTunes.
Pitch - Chromatic Tuner Free for a limited time! From the makers of the famous metronome app Tempo comes the most elegantly designed tuner for iOS. Our amazingly accurate pitch detection technology is suitable for any instrument.
There are tuner apps aplenty, but none other is such a perfect combination of precision and beauty. Pitch has a minimalist and modern interface that does away with unnecessary frills and focuses on the task at hand. Set thresholds on the Level and Quality meters to fine-tune for your specific environment. Among noisy bandmates, set a high Quality threshold so only strong dominant frequencies from your own instrument are reflected. Set a low Level threshold if your instrument output is low.  IOS only for now.

Metronomes

Metronome+ Free Metronome Functionality with powerful upgrades. Incredibly accurate tempo engine. Sleek and simple design with ergonomic touch interface. Change tempo, time signature, subdivisions, accents and sound with a quick swipe.

Metronome by Steinway & Sons, maker of the world's finest pianos for more than 150 years and a name that is synonymous with excellence in music, has created a fee  full-featured digital metronome for the 21st century musician. 
Band Tools. Tools every band student needs - tune, time, tone. A metronome, tone generator, and tuner with a simple, easy to use interface without sacrificing accuracy.  Choose a range from 40 to 208 beats-per-minute. Both audible and visual beat indicators.  Select a note and start playing. The tuner will select the closest octave and guide you to the correct pitch with an animated indicator ranging from 25 to -25 cents from your pitch. Simple to setup and use.  This app is FREE.
Web Applications for sharing and streaming music
SoundCloud is the world's leading social sound platform where anyone can create sounds and share them everywhere.
Recording and uploading sounds to SoundCloud lets people easily share them privately with their friends or publicly to blogs, sites and social networks.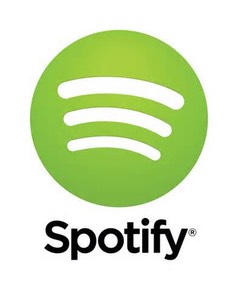 Spotify gives you millions of songs at your fingertips. The artists you love, the latest hits, and new discoveries just for you. Hit play to stream anything you like.  Spotify is the best place to discover music. Your Discover page will constantly suggest new music for you, based on what you're listening to. Your next favourite songs are waiting.
iTunes keeps all your music,  all in one place. Instead of going through stacks and stacks of CDs, you can import them into iTunes and quickly browse your whole collection. Organize it any way you want. Move it onto any of your devices. Play it whenever — and wherever — the mood strikes. Even have Genius make mixes of songs that go great together